2017 Annual Accident Prevention & Safety Award Meeting February 2, 2018
M. B. Kahn Construction Co., Inc. is serious about safety! We are wholly committed to providing a safe working environment for all of our employees and have developed a superior safety program to help achieve our #1 goal of "0" accidents. As we work relentlessly towards achieving this goal, we understand that the unwavering commitment of our personnel is critical to our success. Therefore, we are proud of their dedication, and we are pleased to recognize them through our yearly safety awards program. The 2017 winners include:
The 2017 Irwin Kahn Award for Safety Excellence:
Construction Management Division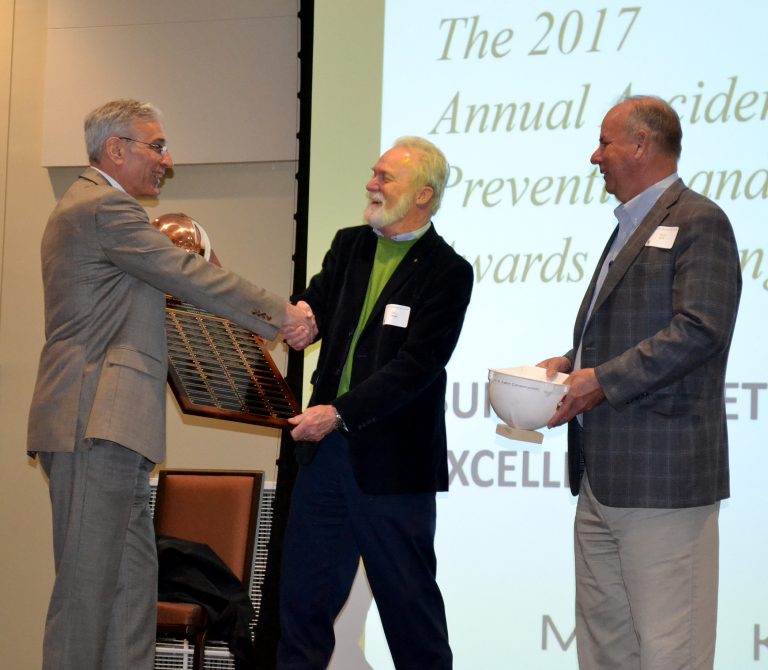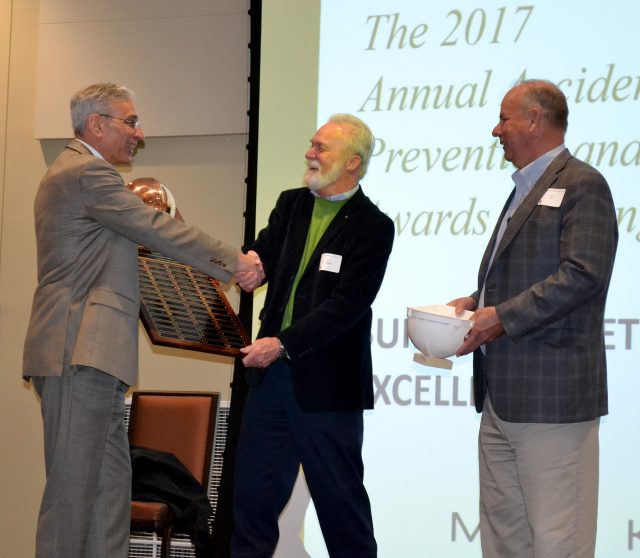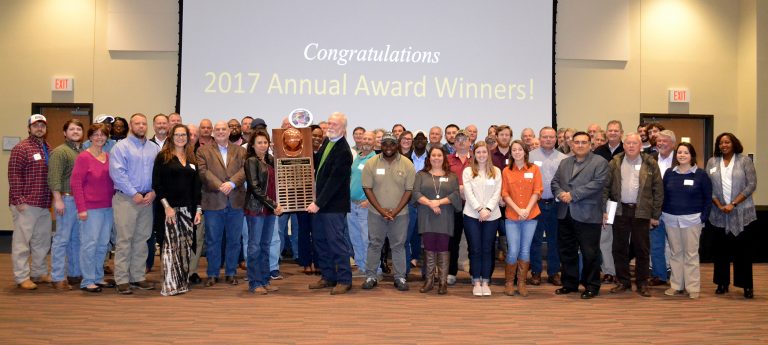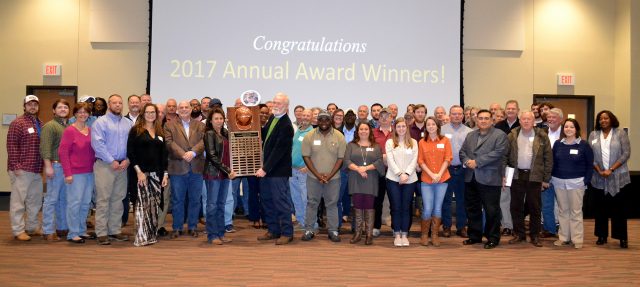 Top Five Accident Prevention Teams:
1st Place – Irwin Kahn Division
Superintendent: Shamrock Thompson
Crew: Brooks Bryan, Chris Freitag, Mike Myjak, Chris Paddrik, Scott Price, David Urban, and Fallon Weaver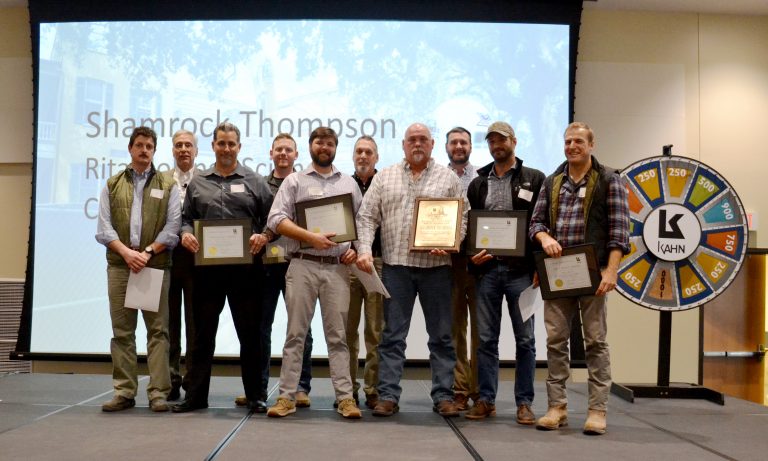 2nd Place – Waterworks Division
Superintendent: Jay Treon
Crew: Leo Mickens, Bill Parler, Aaron Waldrep, Aric Canty, Aaron Wright, Dale Best, Tommy Dubose, Kevin Custer, Brandon Jones, Brooks Bryan, Chance Williams, Tammy Baucom, and Jeremy McDole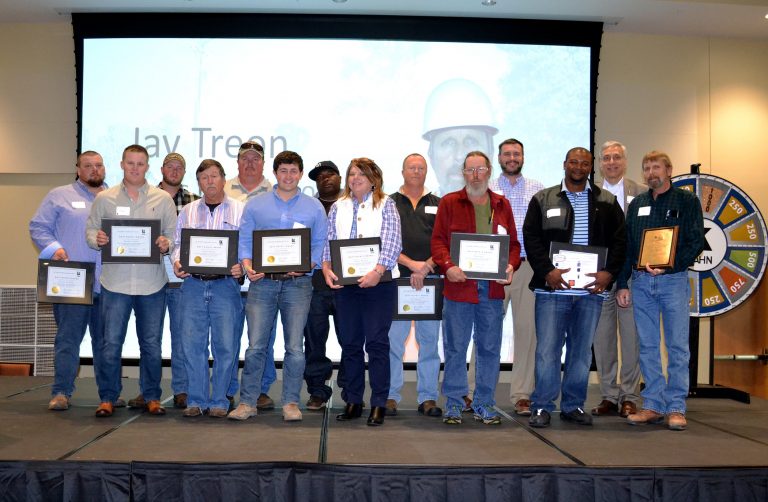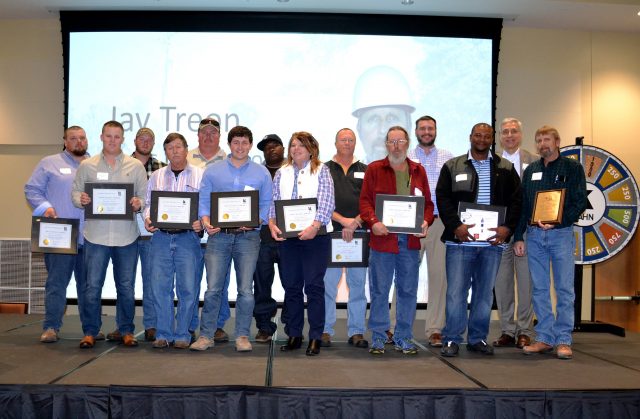 3rd Place – M. B. Kahn Division
Superintendent: Gene Dawkins
Crew: Dale Best, Val Cherezov, Doug Floyd, Frank Hames, Jeremy McDole, Richard Smith, Aaron Waldrep, and Shawn Wesley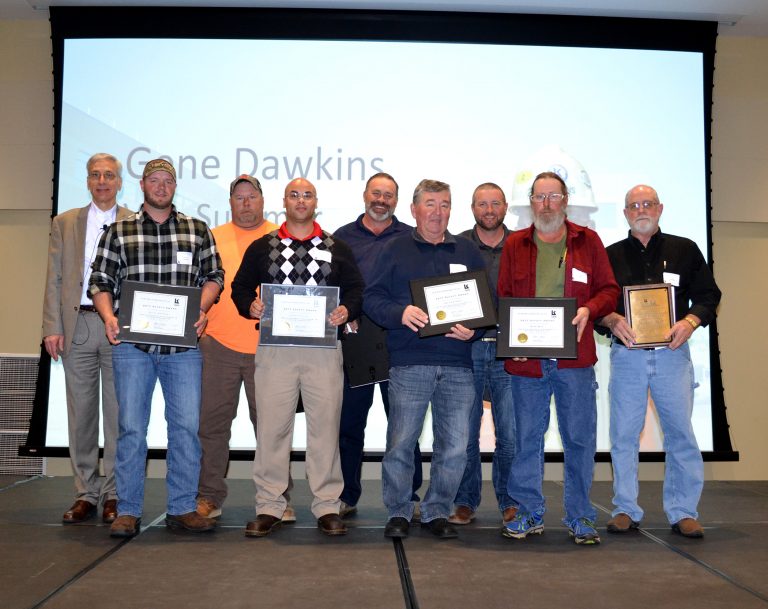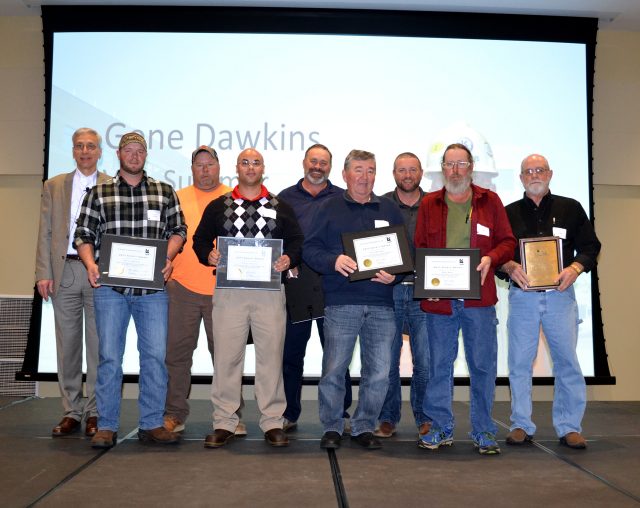 4th Place – Greenville Division
Superintendent: Ricky Martin
Crew: Tommie Moye, Jeremy Heatherly, Billy Foster, Alvin Black, Robert Campbell, and Jamie McBee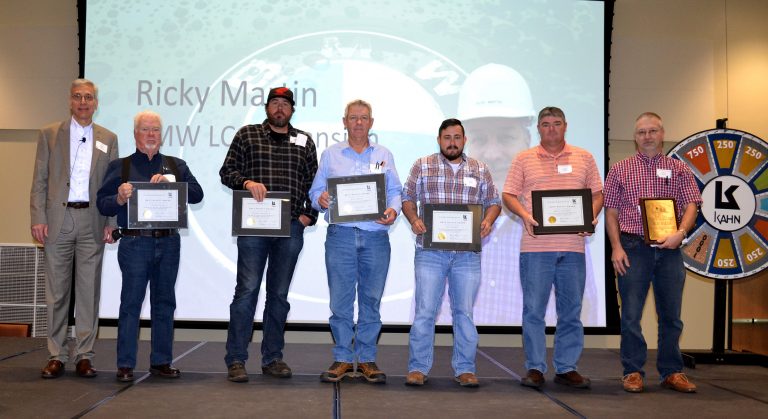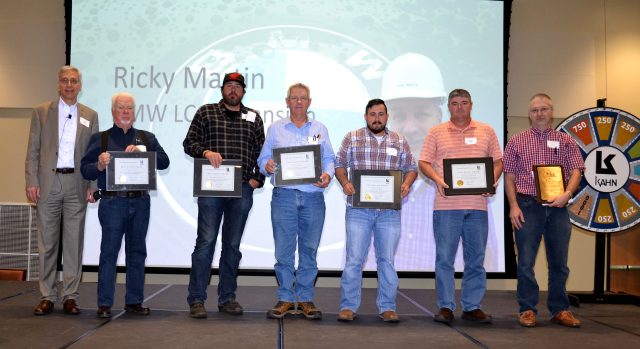 5th Place – Waterworks Division
Superintendent: Chris Martin
Crew: Chance Williams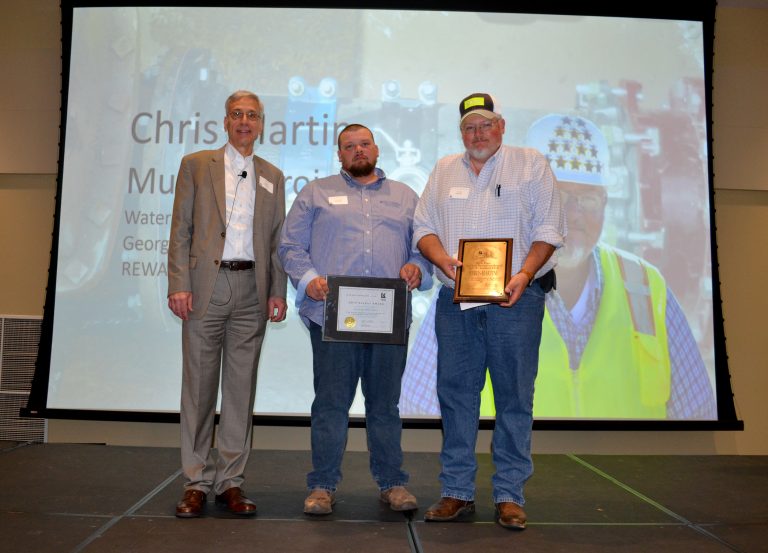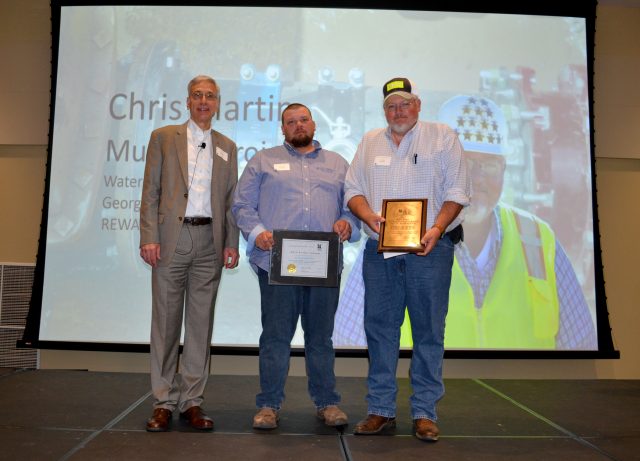 Top Project Manager Award:
Matt Harrell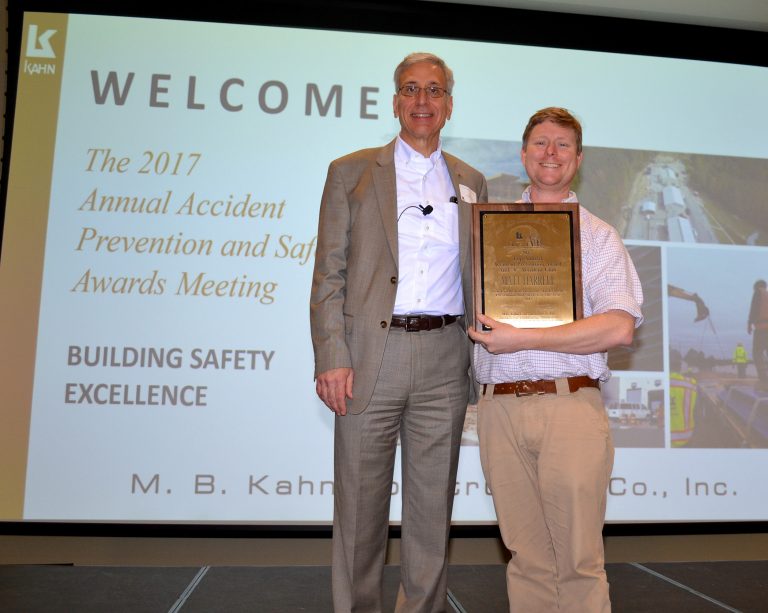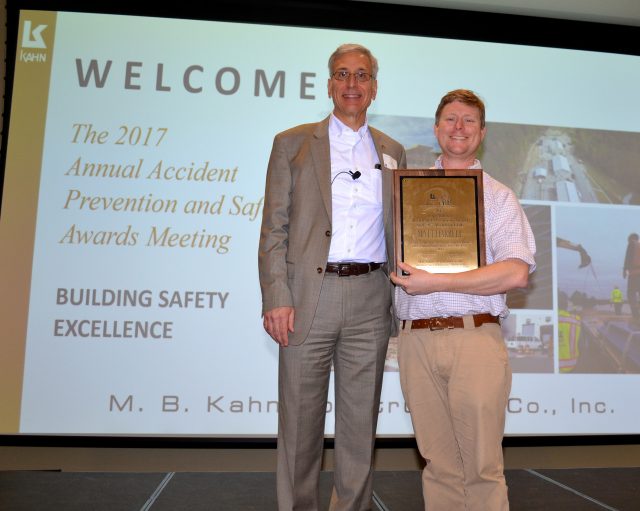 At M. B. Kahn Construction Co., Inc., we know that our people are our greatest asset. That's why we strive to create an environment that fosters loyalty and stimulates high achievement. Proud to recognize those individuals who have been an important part of our family for many years, M. B. Kahn awarded Service Year Pins at the 2017 Annual Safety Meeting. We appreciate your dedication and look forward to working with you for years to come!